You've been searching for a new home in Sante Fe, and one has caught your attention. You can explore the property at the upcoming open house and determine if you would like to make an offer. This year, the aggressive housing market is forcing buyers to make all-cash offers and decline home inspections. If you find yourself in this position, carefully reviewing the home during the open house is critical. Home inspections are highly recommended, but if you are willing to take the risk of forgoing one, look closely at the home before putting down your cash. Asking a friend or your contractor to tag along will help you form a professional opinion without a formal inspection.


Take your time driving up to and walking into the home. The exterior is exposed to the elements, and if something needs correction, it could be costly. You can learn a great deal by focusing on a home's exterior. Entering a house will give you a better perspective on the home's style and level of upkeep. Keep a running list of items you may need to update or fix as you tour the house. You can use this list during negotiations or for yourself when determining your budget.
Roof
What is the
roofing material
? Does it appear to have wear on it? Are there gutters in place? These questions will help determine if the home needs a new roof. While you may not know the actual roofing material, you should be able to see signs of damage or wear. Trees can damage roofs, so review the areas under trees closely. If the home has solar panels installed on the roof, ask your agent for details. Solar panels can be leased or purchased g. If they are not leased, you may be responsible for updating the technology in the future.
Landscaping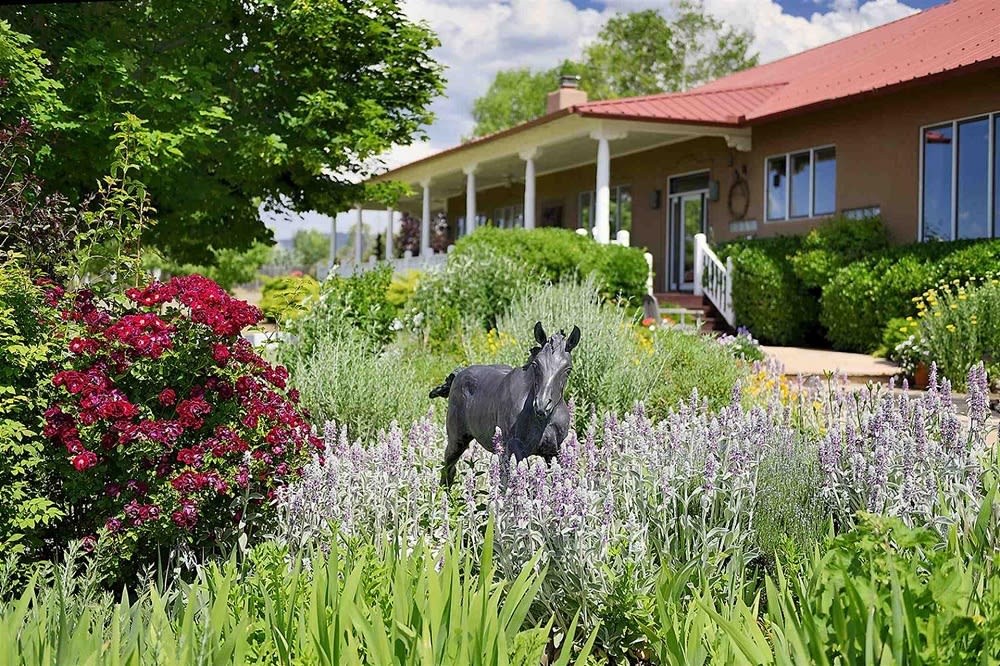 Curb appeal can tell you more about a home than you may realize. A homeowner who has invested in landscaping is most likely one who has taken care of the home. Landscaping styles vary from person to person, so do not worry if the landscaping style doesn't match yours. Suppose you see overgrown shrubs, missing paving stones, broken outdoor lighting, or mildew on the concrete. In that case, the home may not be well maintained, representing the potential for more significant problems in the home.
Outside maintenance
Beyond the roof and landscaping, driveways, the home exterior surface, concrete patios, and decks must be maintained. Peeling stucco or missing siding could lead to water entering the home, and water can lead to mold.
Cracked concrete
patios may represent a drainage issue or settling problem. Wooden decks that have not been properly treated may be rotted and need replacing.
You can learn a great deal about Sante Fe homes for sale just by driving around neighborhoods and looking at the exteriors.
Doors and windows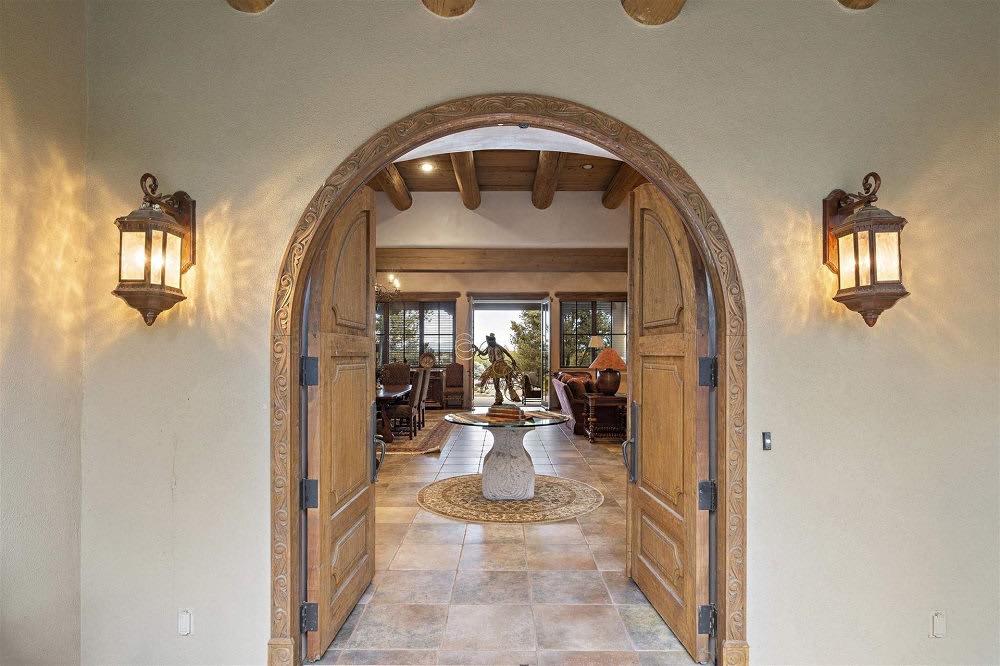 When entering the home, notice how the doors open. Are the handles loose? Is the door difficult to open? If a door was installed incorrectly, it could be difficult to open. Installing and purchasing a new door could cost you thousands of dollars. Open a few windows to verify they easily open and close. Ensure everything is operating properly.
Flooring
Everyone has a preference for home flooring. Hardwood, tile, and carpet each offer different styles. Updating a home's flooring could be an expensive investment, especially if the home has a great deal of square footage. The maintenance of a home's flooring determines its longevity. Hard flooring surfaces, such as wood, tile, and vinyl, could last a long time if properly taken care of. Carpets tend to have a shorter lifespan, but they can last longer with proper care. Look closely at the flooring in the home during an open house. Consider how much you'd need to invest to update the style or maintain it.
Utility room
Most homes have a space where the
HVAC system
, water heater, water filters, and electrical panel reside. Find this space in the home, even if you have no idea what those items are. These can be potentially expensive fixes when purchasing Sante Fe real estate. If the items have been serviced and maintained, the area should be clean and organized. There may be tags on the units with previous service dates; if so, review them to determine the last service date. Are any pipes leaking? Do you see mold or mildew? Ensure the utilities are running and listen for any banging or odd sounds.
Check under sinks
It may seem like an invasion of privacy to look under someone's sink, but you should absolutely do this when attending an open house. Leaky pipes could cause considerable damage to cabinets and flooring underneath, leading to costly repairs or even having to gut the space. Water can damage drywall and flooring materials and lead to mold if untreated. Looking under the sink will help you determine the plumbing materials used and their age. Are the pipes made of metal or plastic? Review your findings with a contractor to verify that the
material
is the proper fit for the home.
Purchasing a new home is exciting. Today's hot housing market does not offer buyers many opportunities to negotiate. Knowing as much as possible about Sante Fe real estate and the home you are hoping to purchase will help you negotiate and make an educated offer. Ready to start looking at homes? Working with an experienced agent at the
David Córdova Group
will help you avoid potential pitfalls during the home-buying process.